Back
Fences Tubograde
Modern, Strength and Elegant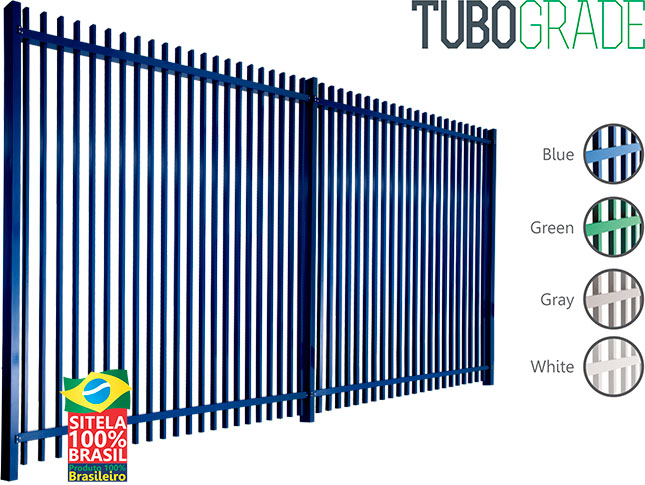 The line Tubograde stands out by its strength and modernity bringing elegance to the places where it is applied. They are extremely safe due to the interweaving of the vertical bars with the horizontal ones, turning it impossible to disassembly. Its assembly is fast, safe and it is perfect for the urban enclosing.
Panel Features - Steel Panels according to the specifications above;
- Painted in polyester after the welding process and fixed at the amounts with high resistance fixers.
Advantages - Technical support for the installation;
- Development of special projects in partnership with architecture and engineering offices;
- Availability for painting in any color (by consultation);
- Product and raw material quality guarantee certificates;
- Positions in modules that facilitate the transportation and installation.